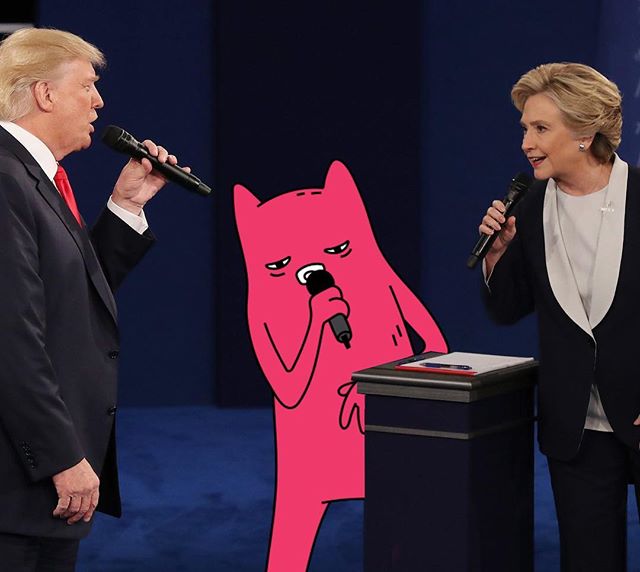 Yo, yo! Check! Check! Is this thing on? Better check yourself or you're gone.
Abel, Hillary and Trump, the rap battle is on and you better make the jump.
How high? How high you go depends on the flow and your mojo.
Hillary, don't worry, I know Trump can get pushy,
But I won't let him run up and grab you by the …
Trump, if you're scared to go head-to-head,
We can call it off and let you go to bed.
What's that? You're staying off gluten?
That's too bad, guess we'll eat this cake from Vladimir Putin!
Oh no, the battle ain't over yet, we see Donald's making yet another threat.
See you in court? Sure, we'll let Robart be the judge of that!